Explore movement, motion, and the body at an advanced level. Perfect for aspiring dancers, actors, or anyone serious about performance.
Saturday December 14, 2019
1:00 – 3:00 pm
McLean High School, Black Box
Cost per student $35.00
There are only 16 8 spots available!
To register complete the form found here. You will receive a PayPal invoice within 24 hours and must pay within the next 24 hours to reserve your spot.
Ever felt like you get cast in the same roles over and over again? It's probably because your body is locked into the same expressive form. Increase your mobility, express-ability…and castability! The workshop will analyze each participant's movement strengths and habits, and then work to expand individual movement range. This will expand the variety of characters that can be convincingly portrayed on stage.
Join Jeanne Harrison for this exceptional two-hour workshop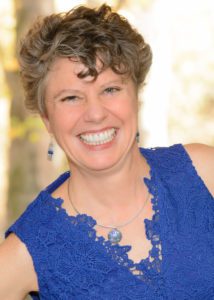 Jeanne E. Harrison is the founder and producing artistic director of Traveling Players Ensemble, and educational theatre company based in McLean dedicated to bringing great theatre into the great outdoors. Prior to founding Traveling Players, Ms. Harrison was a Master Teacher and Theatre Director at the Interlochen Center for the Arts and the Elementary School Program Coordinator for the Folger Shakespeare Library.
Ms. Harrison received the 2016 Strauss Award from ArtsFairfax for integrating classical and physical theatre. She was selected as one of three Artists in Residence by ArtsFairfax in 2015-16. Ms. Harrison has served as a grant panelist for the Virginia Commission for the Arts and served as a judge for the Helen Hayes Awards, Washington, DC's theatrical awards organization.
She holds an MFA in directing from Catholic University, an MA in Theatre and Drama from the University of Wisconsin-Madison, and a BA in English from Macalester College. She has taught theatre for The Folger Shakespeare Library, John Moores University (England), University of Maryland-Baltimore County, Catholic University and The Chapin School. She was a visiting artist at Loyola University in Baltimore. She has studied modern dance with original company members from Jose Limon, Alwin Nikolais, and Merce Cunningham's dance companies.